Why Choose Our HR Consultants
Dominika O'Sullivan, CIPD
Dominika is a qualified HR consultant with more than 10 years' experience in human resources and recruitment. She provides expert insight and support to small and medium sized business in a diverse range of sectors and is passionate about delivering HR solutions that give her clients confidence to manage and grow their businesses.
Dominika studied a Bachelor of Arts in Psychology at the Dublin Business School, before undertaking a Diploma in HR Management (CIPD HR qualification) from the National College of Ireland. She is a CIPD member and passionate about continuing education to ensure she remains at the cutting-edge of HR innovations and industry news.
Dominika commenced her HR career with Hilton Worldwide where she held a range of HR positions including HR Manager for the Conrad Dublin and Recruitment Specialist for Hilton Worldwide's Ireland-based properties. She has also worked as a HR Manager for Choice Hotels Ireland and the Dalata Hotel Group, and led the recruitment function and co-lead the HR function in preparation for the re-opening of Adare Manor Resort in Co. Limerick.
Dominika also has extensive consultancy experience having held the position of Senior HR Consultant in a highly reputable HR firm where she advised and supported businesses to achieve compliance with relevant legislation and implement HR best practices within their organisation. Having also worked with Action Recruitment, she was delighted to return as the HR lead for Action's HR division, embracing the opportunity to invest in building long-term relationships with her clients and supporting them on their HR journey every step of the way.
To speak with Dominika about HR support for your business please don't hesitate to contact her on 086 814 4001 or via email at dominika@actionhrservices.com.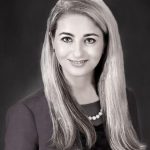 Contact Dominika
Catherine Monahan, MCIPD
Catherine joins the team with a wealth of experience having worked in Human Resources Management for over 20 years. She is passionate about all things HR and about delivering exceptional service to her clients. This in turn gives her clients the much-needed time to focus on growing and developing other areas of their business. Her diverse experience from a variety of industry sectors in Ireland gives her the breadth and depth of skills and knowledge needed to advise and support her clients.
Catherine completed a Bachelor of Arts in Business Studies at the University of Ulster as well as a Bachelor of Arts in Human Resources Management at the National College of Ireland. She has been a member of the CIPD for over 20 years and is currently a Chartered Member. Moreover, she is a trained Mediator and Trainer. Catherine was awarded HR and Training Manager of the Year in 2017 from the Irish Hospitality Institute.
Catherine worked for 5 years with the renowned Abhann Productions, better known as Riverdance, as their HR Manager. She was part of the 2007 opening team of Lough Eske Castle, a luxury 5-star Hotel and Spa in Donegal where she spent over 10 years working, initially as an HR Manager, and later as their HR Director. More recently, she has worked as the HR Director for Cara Pharmacy Group. Catherine has also held HR positions in manufacturing production and within the healthcare sector.
Catherine is very excited to join the team at Action HR Services and is looking forward to providing expert advice, support, and exceptional service to her clients in all areas of HR.
To speak with Catherine about HR support for your business please reach out to her on 087 7030137 or via email at catherine@actionhrservices.com.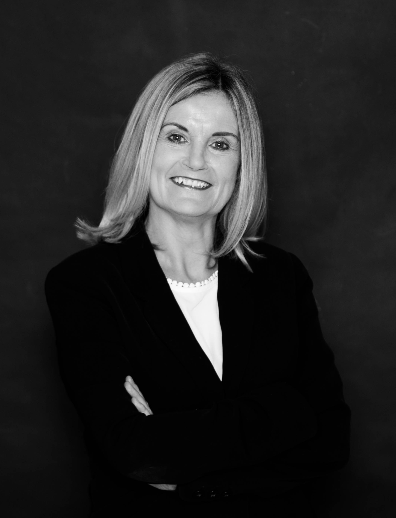 Contact Catherine
Core Services
Employment Law Compliance
HR Outsourcing
Workplace Investigations