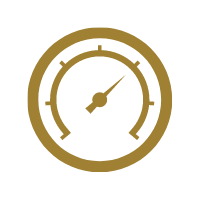 Organisations aspiring towards high performance cultures are strong on having clear goals, continuous feedback, and recognition for performance. Performance management is a collaboration to improve employee performance and the overall performance of the organisation. It creates a link between employee tasks and organisational strategy. A performance management should be focused on development and positive reinforcement. Having an effective performance management system will increase employee engagement and give your business a competitive edge.
Action HR Services can assist with developing a performance management system from scratch or alternatively review your current system to ensure it is working effectively for your company helping employees move forward and grow. Our HR Consultants will ensure that the system reflects your culture, values, organisational objectives as well as best practice.
Managing performance takes up a significant part of every manager's job. Managers need to know how to set expectations with their employees that are linked to the organisation objectives, how to have collaborative performance conversations, how to give and receive feedback, how to have difficult conversations and how to manage performance above and below expectations.
Action HR Services can provide management training is every area of performance management. Their trusted HR Consultants can also offer advice to help your managers work through all their employee performance issues. This will ensure your leaders are confident in managing employee performance resulting in increased employee motivation and retention. Contact us today and find out how we can help.
Core Services
Employment Law Compliance
HR Outsourcing
Workplace Investigations