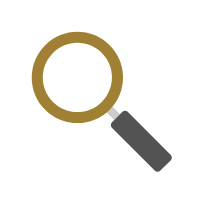 Workplace investigations can be thorny and need to be managed carefully and with sensitivity. As an employer there are certain codes of practice that you must comply with. The inability to effectively manage conflict in the workplace has a detrimental impact on the business and its employees. Unresolved or destructive conflict can cost employers in terms of productivity, sick leave, long-term disability claims, employee resourcefulness, and employee turnover. It can lead to a stressful work environment for all those it affects and may ultimately lead to litigation which is costly and may damage the reputation of the business.
It is so important to deal with conflict as soon as possible after it occurs therefore the employer should take immediate action once a complaint is received. This may involve starting a workplace investigation. A workplace investigation may need to be conducted due to allegations of inappropriate workplace behaviour to include disciplinary, grievance, bullying, harassment and sexual harassment.
A workplace investigation is complex and those tasked with investigating issues need to have appropriate training. Action HR Services have extensive experience offering advice to employers to guide them through the investigation process from initial advice, through to the investigation itself, the outcome and the appeal stage. Action HR Services provide a full suite of documentation including policies, letters, minute and guideline templates as well as comprehensive reports. We understand the challenges businesses face when trying to navigate this dangerous territory and the risks involved should the investigation not be conducted in line with company procedures, codes of practice or rules of natural justice.
Action HR Services can conduct any stage of the investigation as a third-party provider ensuring objectivity and impartiality. This will avoid allegations of bias and ultimately avoid costly litigation. We will ensure that due process is followed, evidence is gathered and reviewed, interviews are conducted, and a detailed investigation report is produced.
You can be assured by engaging the services of Action HR Services you will be provided with accurate, tailored advice that will protect your business reputation. Reach out to us with details below or visit our contact page and schedule a no-obligation video call with one of our consultants.