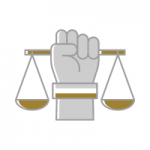 If it has been some time since your organisation's HR practices have been reviewed, a comprehensive audit can provide you with insight into what is working well and clarity around what aspects of your practice need enhancement. Our HR audit will give you confidence in your HR practice and its ability to help your business thrive.
Our HR audit will provide an in-depth analysis of your systems, processes, policies and practices, to determine whether they comply with relevant legislation, guidelines, and codes, and where improvements can be made to achieve HR best practice. We conduct our HR audit via telephone or a video call for your optimum convenience.
You will receive a detailed written report of our findings. This will form the basis of the HR action plan which will provide you with clear direction, through specific tasks that are prioritised according to their importance and/or urgency.
Visit our Contact Page and book a no-obligation video call with one of our HR consultants or reach out to us on email if you would like to know more.