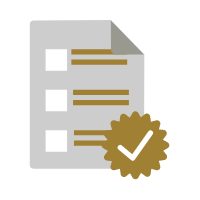 The legal framework around HR is changing constantly, increasing demands on business to keep up to date with the legislation and achieve compliance, which can be particularly tricky if your core business isn't HR, or if you are running a busy HR department.
HR professionals are expected to be able to deal with all types of complex employee relations issues. in addition to taking on a number of different roles and an abundance of daily tasks to complete. Our HR Consultants, who have worked in a variety of sectors for over 20 years, understand the strain faced by HR professionals and can provide guidance and support to help them navigate their way through the complicated area of employment law.
With in-depth knowledge of the latest case law, legislation and codes of conduct, our trusted HR Consultants will keep you up to date with industry changes as they happen, empowering and supporting you to flex and achieve compliance requirements with confidence.
Action HR Services pride themselves on maintaining an up-to-the-minute knowledge of case law to ensure your businesses' policies, contracts and other documentation continue to comply with the legal requirements. We offer advice and guidance on a range of people management issues on a retainer basis including disciplinary and grievance issues, workplace investigations, performance management, redundancy management, absenteeism management and dealing with persistent lateness.
Action HR Services are here to help. If you are interested in our employment law advice or would like further information on the services we offer, please book a no obligation discovery call or contact Dominika or Catherine on info@actionhrservices.com.
Core Services
Employment Law Compliance
HR Outsourcing
Workplace Investigations