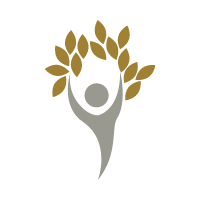 Do you find dealing with HR issues time-consuming and difficult? Would you like a cost-effective solution delivered by trusted experts to ensure all your HR needs are dealt with? Would you like to free up your manager's time to deal with core business activities?
Action HR Services have the solution for you. Our HR Consultants provide expert cost-effective HR solutions to small and medium businesses. We can support your existing HR team by being their sounding board or by providing over-the-phone advice. As an alternative solution, we can provide the services of a fully outsourced HR Department facilitating all your contractual, compliance, and HR planning needs. No matter how simple or complex your needs, we can work with you to determine what best suits your business.
We provide support to our clients on a range of topics including:
Management of Risk and Compliance
HR/Compliance Audit
Employment Law Advice
Contracts
Policies and Procedures Booklet
Company Handbook
Preparation for WRC Inspection
Employee Records
Individual Policies and other HR Documentation
Recruitment and Selection
Job Descriptions
Job Advertisements
Shortlist Candidates
Interviewing Candidates
Interview Evaluation Forms
Reference Checks
Offer Letters
New Starter Documentation
Induction
Onboarding
Training
HR Basics
People Management
Performance Management
Dignity and Respect at Work
Investigations
Remote Working
Restructuring
Customer Care
Wellbeing
Investigations and Dispute Resolution Services
Disciplinary Management
Grievance Management
Conflict Resolution
Performance Management
Probation Management
Performance Management System
Performance Improvement Plans
Management Training
Redundancy and Restructure
Structural Review
Business Case
Voluntary Redundancy Process
Redundancy Selection Criteria
Consultation Process
Redundancy Payments
Settlement Agreements
Retention Strategies
Our HR Consultants have extensive experience in developing strategies to ensure top talent is retained. We will work with you to develop retention strategies tailored to your business.
Project Work
Whatever your HR requirements we will work closely with your business to provide the services you require.
You can be assured our HR Support Package, provides ready, expert HR assistance, that gives you the confidence to keep your business moving in the right direction.
Learn more about our HR Consultants.