Is your Employee Value Proposition still fit for purpose?
The relationship between employer and employee has changed significantly over the past few years. Employee expectations have undoubtedly shifted, people want more from work and life and they are no longer afraid to express this to their employers. The aftermath of the COVID 19 Pandemic means that employers need to evaluate their Employee Value Proposition (EVP) in order to attract and retain a much-needed talent in their organisations.
So, what has changed during the past two years?
The employers' response to the crisis mattered
Employees had time to reflect on values and priorities
There was a shift in emphasis on an individual's needs
Workforce expectations from the workplace are simply greater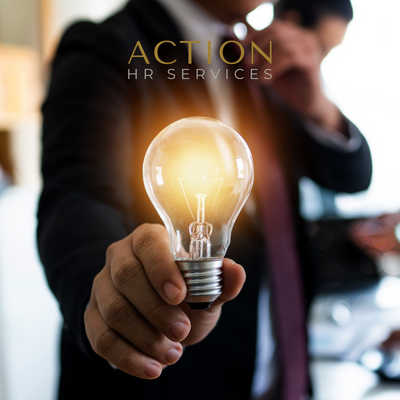 Although money cannot buy happiness, it is a necessity. In addition, a pay increase or a new job proposition on a higher pay scale can be a source of motivation for some. The Employee Value Proposition was once thought of as the benefits and rewards an employee would receive, but professional ambitions are changing, and it has now evolved into something more.
Swetha Venkataramani explains "The EVP for the post pandemic workforce must orient toward employees as people, not workers; provide an exceptional life, not work experience; and focus on the feelings, not just the features that match employee needs".
It is crucial therefore to invest in your employees or suffer the financial impact of lost productivity and of re-hiring and re-training new people.
But what is the Employee Value Proposition?
It is the promise an employer makes to an employee in return for their commitment, skills and performance. It is the support, recognition and cultural values provided to encourage employees to achieve their highest potential at work.
How do you create an Employee Value Proposition?
Creating an Employee Value Proposition (EVP) should be a strategic step within the company, defining your brand and promoting your company culture. The first step is to understand how your company is perceived by others, review the data and evaluate what is important to your employees.
Survey your current workforce, use stay interviews to find out what they value about the company and what motivates them.
Use data from exit interviews to find out why your people are leaving.
Review websites such as Glassdoor to find out what people think about your company.
Once this data has been collected, spend time drafting your EVP considering and evaluating what your company can offer versus what your employees want. Compare your draft against what the market is offering and your competitors' propositions. If you do bring change, make sure it is communicated through the relevant channels. It is only effective if people know it is there. Promote your EVP through external platforms to show potential candidates what is on offer.
What are the components of a strong EVP?
Compensation
Compensation is the make-up of benefits, salary and other rewards such as bonuses, incentives or perks. Historically professional success was measured in terms of money or title however, not all forms of compensation have the same value to everyone. Interestingly, for the younger generation salary isn't everything. The total package including personal development opportunities and the right job matter more.
Work Life Balance
The attitude of setting boundaries to work has been normalised, people are aiming for companies who value a Work Life Balance. Allowing your employees enough time for their personal life is essential to their mental and physical well-being. It will lead to a more fulfilling life both at home and in work. Some highly ranked policies to consider are; flexi time, the opportunity to work remote or hybrid, a 4-day work week, family friendly policies and extra annual leave benefits. Consider service days depending on the length of service or the new concept of unlimited holidays. Your employee will feel valued and trusted. There is no one-size-fits-all so try to customise where possible but remember to be fair, equitable, and transparent.
Provide Learning and Development with Opportunities for Growth.
Employees want to see the growth potential in their jobs and how you company contribute to their career development. Create leadership training programs, coaching and mentoring to enhance skills, knowledge and performance, training courses in-house and online. Develop your employees through Continuous Professional Development Plans (CPD).
Support Peoples' Welfare
Following the COVID 19 Pandemic, health and welfare have shot up the ladder in terms of benefits from employers. Now more than ever, wellbeing initiatives are being rolled out to boost morale, physical and mental health. Employee assistance programmes might include mental health support, healthy recipes and workout guides, stress management techniques or tools for a better night's sleep.
According to the CIPD, reward management survey, "one in four employees say money worries affect their ability to do their job." Now, during the cost-of-living crises many more are likely to be struggling. By demonstrating your commitment to supporting financial wellbeing, you can make a much-valued difference to your employees. It can be as simple as providing resources for your employees to access support and get help.
Social wellbeing is the social connection an employee has in the workplace, such as their relationship with their manager and colleagues. Spending so much time at work will have an impact on an employee's well-being. Help your employees engage with each other by creating reward and recognition programs, social events and employee surveys.
Create a Culture of Transparency and Trust
People should feel happy about the job they do. Compassionate and empathetic leadership should be front and centre promoting your company values of respect and fairness, trust and integrity and communications and transparency.
The bottom line is clear, a strong Employee Value Proposition will have a beneficial effect on employee engagement, retaining top talent and an organisations financial performance. A study by Gartner found that businesses that deliver on their EVP can decrease their annual employee turnover by just under 70% and increase new hire commitment by nearly 30%.
We understand that different things matter to different people. By creating or re-evaluating your Employee Value Proposition, by making it unique, credible and compelling, your organisation will have more engaged employees, attract and retain top talent, turn your employees into brand ambassadors and result in improved business performance and results.
Get in touch with Action HR Services if you have any questions on any of the new legislative changes for 2022. Our HR Specialists are happy to support you to ensure your business complies with legislative requirements.
DISCLAIMER:
The information in this article is provided as part of Action HR Services Blog. Specific queries should be directed to a member of the Action HR Services Team and it is recommended that professional advice is obtained before relying on information supplied anywhere within this article. This article is correct at 06/12/2022.
Core Services
Employment Law Compliance
HR Outsourcing
Workplace Investigations