Further Updates to the Work Safely Protocol 18th November 2021
On 19th October 2021 the Government announced that the public health guidance that was in effect at that time would remain in place after 22nd October 2021 due to rapidly rising COVID-19 cases. The guidance which was in place since 20th September 2021 was that return to workplaces should continue to take place on a phased and cautious basis and for specific business requirements. This return should take into account appropriate attendance levels, the use of staggered arrangements and that attendance was for specific business requirements.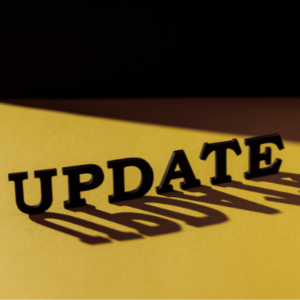 However, on 16th November the Government announced further restrictions to take effect from midnight on Thursday 18th November due to increasing numbers of COVID-19 patients in hospitals and intensive care units.
The Work Safely Protocol was updated, available here, to take account of these new restrictions and how they affect workplaces. The Work Safely Protocol continues to apply in full, setting out the minimum Public Health infection prevention and control measures required to be taken in every workplace, by employers and workers, to prevent and reduce the spread of COVID-19.
Below is a summary for employers of changes to the Work Safely Protocol effective from 18th November 2021.
1. Symptoms of Covid 19
The guidance has not changed in relation to actions that must be taken once a person has symptoms of COVID-19. Those with symptoms must still self-isolate and phone the GP straight away or contact the HSE website to see if a free test is required.
In addition, all close contacts regardless of whether they are vaccinated or not need to self-isolate and get tested if they have symptoms suggestive of COVID-19.
Changes effective 18th November 2021 are in relation to close contacts who are vaccinated and symptomatic. They must now receive a Rapid Antigen Detection Test (RADT) and self-administer one test as soon as they get the test kit and repeat this test every second day.
Up to date advice for asymptomatic close contacts can be obtained from the HSE website available here. The current advice is to stay at home for 5 days from when you get the text message from the HSE and to do 3 antigen tests with 2 days between each test.
2. Working from home
The advice of 20th October was that the return to workplaces should continue to take place on a phased and cautious basis, taking into account the use of staggered attendance and for specific business requirements. In the update of 18th November 2021, in line with public health advice, all staff should work from home unless it is necessary to attend the workplace in person.
3. Heating and Ventilation
More detailed guidance has been given around the use of carbon dioxide (CO2) monitors as a proxy to identify poorly ventilated areas.
Advice of 18th November 2021 recommends using judgement and caution when using CO2 monitors and interpreting their values. It advises that it should not be assumed that when a CO2 ventilation rate is at a particular concentration that this will prevent the transmission of SARS-CoV-2. A number of additional factors should be taken into account including exposure time, numbers of infected persons present and airflow.
It goes on to recommend maintaining CO2 concentrations below 1000 ppm (parts per million) for effective ventilation as detailed by most ventilation guidance documents.
Levels above 1400-1500 ppm would indicate poor ventilation and where levels are high, or increasing, then measures should be taken to increase ventilation or adjust occupancy.
Should there be concerns about the implementation of the Work Safely Protocol, these can be raised with the Workplace Contact Unit of the Health and Safety Authority (www.hsa.ie).
Employers and workers should ensure that they keep up to date with and follow the current Public Health advice available on HPSC/HSE website www.hpsc.ie. as this advice is constantly changing.
DISCLAIMER:
The information in this article is provided as part of Action HR Services Blog. Specific queries should be directed to a member of the Action HR Services Team and it is recommended that professional advice is obtained before relying on information supplied anywhere within this article. This article is correct at 02/12/2021.
Core Services
Employment Law Compliance
HR Outsourcing
Workplace Investigations