The Year in Review 2021
There have been many developments from a legal standpoint in 2021 which have impacted greatly on HR practices and procedures.
Of course, the Covid-19 pandemic has continued to have a huge impact on workplaces with the Work Safely Protocol, which continues to be updated, setting out the minimum Public Health infection prevention and control measures required to be taken in every workplace, by employers and workers, to prevent and reduce the spread of COVID-19. Employers and workers should ensure that they keep up to date with, and follow the current Public Health advice, available on HPSC/HSE website www.hpsc.ie. as this advice is constantly changing.
Below is a list of the most important employment law developments in 2021: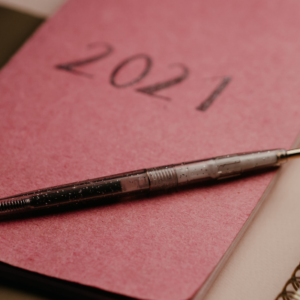 Family Leave
The Family Leave and Miscellaneous Provisions Act 2021 (the Act) made changes to statutory parents leave and adoptive leave, which came into effect on 1 April 2021.
The amendment to the Adoptive Leave Act 1995 enables a couple who jointly adopt a child to choose which member of the couple is to be entitled to employment leave for the purpose of the adoption.
Parents' leave which previously allowed parents to take two weeks leave to be taken within one year of the child's birth was increased to five weeks leave to be taken within two years of the child's birth or in the case of adoption, within two years of the placement of the child with the family. Leave must be taken in one block of five weeks or more blocks of not less than one week.
In Budget 2022 it was announced that parents leave, and parents benefit will increase to 7 weeks for each parent.
Right to Disconnect
The Code of Practice for Employers and Employees on the Right to Disconnect came into force on 1 April 2021 and applies to employees who work remotely, in the office or another fixed location or at home. The Code suggests that employers and employees should agree on a Right to Disconnect Policy which takes account the particular needs of the business and the workforce.
It has three main elements to it:
The right of an employee to not have to routinely work outside normal working hours;
The right to not be penalised for refusing to attend to work matters outside of normal working hours; and
The duty to respect another employee's right to disconnect.
Code of Practice on Workplace Bullying
The Code of Practice for Employers and Employees on the Prevention and Resolution of Bullying at Work came into effect on the 23rd December 2020. It replaced the Code of Practice entitled "Code of Practice for Employers and Employees on the Prevention and Resolution of Bullying at Work" which was issued by the HSA in March 2007 in accordance with the Safety, Health and Welfare at Work Act 2005 and the "Code of Practice Detailing Procedures for Addressing Bullying in the Workplace" issued by the then Labour Relations Commission LRC (now WRC) in 2002 in accordance with section 42 of the Industrial Relations Act 1990.
This Code applies to all employees in Ireland irrespective of whether employees work at a fixed location, at home or are mobile and provides guidance for employers and employees on identifying and preventing bullying at work. The Code sets out the specific steps the employer must take when an allegation of bullying is made by an employee.
Employers must review and update their current anti bullying policy, communicate the new policy to employees and train employees and manages on how to manage complaints.
Remote Working
The Government published its Making Remote Work: National Remote Work Strategy in January 2021 which acts as a roadmap for both employers and employees on the trajectory for remote working in Ireland. Included in this is the proposed legislation on the right to request remote working which was to be enacted before the end of 2021. There are no details as of yet as to how this would work in practice, but it is expected the employer has to consider the request and provide a response within a specified timeframe.
Collective Bargaining / Trade Union Recognition
A 'High-Level Working Group', under the auspices of the Labour Employer Economic Forum (L.E.E.F.) was set up in March 2021, to review collective bargaining and the industrial relations landscape in Ireland. The working group were tasked with
Examining the issue of trade union recognition and the implication of same on the collective bargaining processes.
Examining the adequacy of the workplace relations framework supporting the conduct and determination of pay and conditions of employment.
Considering the legal and constitutional impediments that may exist in the reform of the current systems.
The interim report was due to be completed by the end of July 2021 however this report never materialised.
Minimum Wage / Living Wage
The Low Pay Commission has formally begun work to examine how Ireland can move towards a living wage, currently estimated at €12.30 per hour. The Programme for Government commits to 'progress to a living wage over the lifetime of the Government' from the current minimum wage of €10.20 which will increase to €10.50 from January 2022.
New Minimum Pay Rates in the Construction Sector
The Minister of State for Business, Employment and Retail Damien English TD, has formally approved a recommendation from the Labour Court for new minimum pay rates to workers in the construction sector. New basic hourly rates of pay will apply in the sector from 1 February 2022 to 31 January 2023.
Rates for 2023, Pension Contributions and contributions to the sick pay scheme have also been approved.
Statutory Sick Pay
On 5th November 2021 the Government published the Sick Leave Bill 2021. This will give workers the right to paid sick leave by their employer. Employees would be entitled to 3 statutory sick leave days per annum commencing in January 2022 and increasing to 10 days by 2025. Employees must have completed 13 weeks continuous service with the employer (regardless of the number of hours worked) to be entitled to a statutory sick leave day and a medical certificate would be required on day one. It is expected that there will be a threshold of €110 per day or 70% of the employees pay whichever is the greater. As the Bill is currently being enacted changes are anticipated.
Code of Practice on Determining Employment Status July 2021
The Minister for Social Protection, Heather Humphreys, has published an updated Code of Practice on Determining Employment Status. The purpose of the Code of Practice is to set out the key characteristics that are used to inform decisions on employment status, taking into account current labour market practices and developments in legislation and case law, including new forms of work such as platform work and the gig economy. It is intended to be a 'living document', which will continue to be updated to reflect relevant changes into the future.
This update was prepared by an Interdepartmental Working Group consisting of officials from the Department of Social Protection, the Workplace Relations Commission and the Revenue Commissioners. Key stakeholders such as IBEC and ICTU were consulted as the drafting progressed. The Minister proposes to place the Code on a statutory footing and will bring forward legislation later this year.
Workplace Relations (Miscellaneous Provisions) Act 2021
The Workplace Relations (Miscellaneous Provisions) Act 2021 was introduced on the 29th July 2021. This followed the constitutionality of the WRC adjudication service being clarified by the Supreme Court this year in the case of Zalewski v. An Adjudication Officer and Others [2021] IESC 24 where the Supreme Court found that while the WRC adjudication service is constitutionally valid, certain aspects of the process were not.
The Act makes provision in relation to the eligibility for appointment of adjudication officers and for the revocation by Government in certain circumstances of such appointments, allows for hearings to be held in public by the WRC, decisions of adjudication officers to be issued including party names, the requirement for parties giving evidence to swear an oath and applications in relation to the enforcement of decisions of adjudication officers to be made on notice.
Gender Pay Gap
On 13 July 2021, the Gender Pay Gap Information Act 2021 was signed into law.
The Act, which has not yet commenced, will require employers (initially those employing 250 employees or more) to publish pay differences between female and male employees, including any bonuses. The Act provides for regulations to be introduced which will set out the specific reporting requirements for employers. It is expected that the reporting process will begin sometime in 2022.
Covid 19 Vaccine Opt Out
The legal position has not changed regarding vaccinations. Employers in Ireland cannot mandate that their employees are vaccinated before returning to the workplace, neither can they ask about vaccination status, apart from some limited exceptions in specific sectors, such as healthcare. We expect many challenges to any enforcement of mandatory covid vaccination in the workplace.
Expanding the Grounds for Discrimination to Include Socio-Economic Status
Through a private members bill, a new Equality (Miscellaneous Provisions) Bill 2021 has been presented in the Dail. The purpose of this Bill is to expand the protection of the Employment Equality Acts and the Equal Status Acts to prohibit discrimination on the basis of disadvantaged socio-economic status. This would involve a new ground which would prevent discrimination based on an individual coming from a disadvantaged socio-economic area or background.
Special Redundancy Payment for Laid Off Workers
The pausing of Section 12A of the Redundancy Payments Act 1967 (as amended) ended on 30th September 2021. In line with same the suspension of employees right to seek redundancy if they had been laid off or put on short time due to the pandemic has been lifted. Employees who are made redundant will be provided with a payment up to a maximum of €1,860, to compensate for the reckonable service that was lost due to being temporarily laid off.
The State will fund statutory redundancy payments from the Social Insurance Fund to support employers who are unable to meet their financial obligations in paying statutory redundancy to their employees.
Work Permits
On 28th October 2021 the Minister of State for Business, Employment and Retail, Damien English TD, announced changes to the employment permits system for workers from outside the European Economic Area (EEA), following a comprehensive review by the Department of Enterprise, Trade and Employment. The main changes include:
Most construction sector jobs now eligible for a General Employment Permit.
Quota to be removed for HGV driver work permits.
350 General Employment Permits for hospitality managers. The quota will be subject to a framework requiring a recognised third level qualification and five years' experience in the role.
Social Workers to be eligible for Critical Skills Employment Permit.
Dispensing Opticians to be eligible for General Employment Permit.
New General Employment Permit quotas for 1,000 Horticulture Operatives, 500 Meat Deboners, 1500 Meat Processing operatives and 100 Dairy Farm Assistants; with a strategic review of labour attraction and retention in the sector to follow.
New General Employment Permit quota of 100 for Work Riders.
With effect from 1 January 2020, the minimum salary threshold for Critical Skills Employment Permits (CSEP) is €32,000 per annum for occupations on the critical skills lists where the non-EEA national holds a degree; and €64,000 per annum for eligible occupations where the non-EEA holds the relevant experience. For General Employment Permits (for which occupations that have been removed from the Ineligible Occupations List can qualify) is generally €30,000.
In addition, with this update, we wish to briefly outline some notable cases which were decided upon in 2021.
Case Law
Probationary Period Dismissal
O'Donovan v Over-C Technology Limited & Over-C Limited [2021] IECA 37
Earlier this year the Court of Appeal confirmed in the case of Donal O'Donovan v Over-C Technology Limited and Over-C Limited [2021] IECA 37 that dismissal during a probationary period is not subject to the application of fair procedures, provided that the reason for dismissal is not misconduct, there are no contractual provisions regarding the requirement for using of disciplinary procedures when dismissing during probation and that the contract provides for both parties to be free to terminate employment for no reason, or simply because one party forms the view that the intended employment is, for whatever reason, not something with which they wish to continue.
Constitutionality of the Workplace Relations Commission
Zalewski v. An Adjudication Officer and Others [2021] IESC 24
In the Supreme court case of Zalewski v An Adjudication Officer and Others, it decided that while the Workplace Relations Commission (the WRC) is constitutionally valid, certain aspects of its procedures are not resulting in the Workplace Relations (Miscellaneous Provisions) Act 2021 being enacted on the 29th July 2021. The amendments to the 2015 Act allow for hearings in public, the publication on the WRC website of a written decision stating party names and the administration of evidence on oath in WRC hearings. The 2021 Act has also made provision for Adjudication Officers to take evidence on oath or affirmation and has introduced penalties for giving false statements.
Predetermination of Investigation
Mason v ILTB LTD T/A Gillen Markets & Anor [2021] IEHC 539
In this case the High Court granted an injunction to a former employee owing to the employer's predetermination of an investigation. The employers' solicitor, in a letter, commented on the plaintiff's actions as being improper, irregular, unauthorised and unlawful. This was interpreted as the company having come to a conclusion prior to affording the employee a fair investigation process. Therefore, it is important that employers do not communicate any opinion or conclusion about an alleged wrongdoing before an investigation has been concluded.
Reasonable Accommodation
Marie O'Shea v Health Services Executive ADJ-00024740
In this case Ms O'Shea claimed that she was treated unfairly as she had not been provided with reasonable accommodation following an injury to her right arm and was therefore denied the option to resume her employment with the HSE due to her disability. This resulted in an award of €65,000 to Ms O'Shea.
When dealing with employees on long term sick leave employers should consider whether reasonable accommodation can be made, consider the redistribution of core duties and non-core tasks, inform an employee of the reason the employer refuses reasonable accommodation, and engage and consult with the employee concerned.
Remote Working
Operations Co-ordinator v A Facilities Management Service Provider (ADJ-00028293) 8.1
The case concerned the resignation of an employee after she (and her co-workers) submitted a formal grievance, which had been refused by the company, asking for permission to work from home. She subsequently filed a constructive dismissal case with the WRC and was successful in her claim.
In the absence of the Remote Working legislation and in light of the current government advice associated with Covid-19, employers should consider requests for remote working very carefully and on an individual basis. They should also have a remote working policy in place together with a safety statement including risk assessments.
DISCLAIMER:
The information in this article is provided as part of Action HR Services Blog. Specific queries should be directed to a member of the Action HR Services Team and it is recommended that professional advice is obtained before relying on information supplied anywhere within this article. This article is correct at 16/12/2021.
Core Services
Employment Law Compliance
HR Outsourcing
Workplace Investigations