Employment Law – Roundup
Action HR Services are here to help you keep up to date on Ireland's ever-changing employment law landscape. Our focus is to provide you with key information and easy access to important legislative changes.
This employment law roundup provides an overview of some of the main developments this year and includes: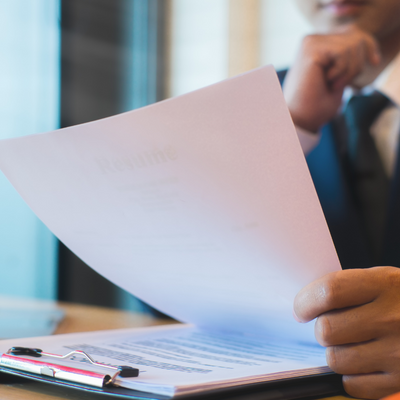 1. Gender Pay Gap Information Act 2021
As you may already be aware, The Employment Equality Act 1998 (Section 20A) (Gender Pay Gap Information) Regulations 2022 was published on 3rd June 2022. The Act amends the Employment Equality Act 1998, mainly by inserting a new Section 20. The new regulations outline in detail the Gender Pay Gap (GPG) reporting requirements and how employers should set about complying with these regulations. The new regulations require employers to report certain data on the differences in average hourly pay between men and women across all public and private employers.
The gender pay gap is the difference between the hourly rate of pay paid to male employees compared to female employees in any given organisation.
Companies with 250 employees or more were required to choose a "snapshot" date which could be any date in June 2022. The reporting period is the 12-month period immediately preceding and including the snapshot date. Employers are required to publish the Gender Pay Gap information no later than 6 months after the chosen snapshot date but may do so earlier should they so wish.
In 2023, employers with less than 250 employees will be required to also follow regulations. The 250 threshold will come down to 150 in 2024 and in 2025 it will apply to all employers with 50 employees or more.
Employers are required to provide the following information on an annual basis:
The difference between the mean and median hourly pay of male and female employees expressed as a percentage.
The difference between the mean and median bonus pay of male and female employees as a percentage.
The difference between the mean and median hourly pay of part-time and temporary male and female employees.
The percentage of male and female employees who received bonuses and benefits in kind.
The percentage of male and female employees in each of the four quartile pay bands- lower quartile, lower middle quartile, upper-middle quartile, upper quartile.
A statement from the employer on the reasons explaining the gender pay gap and measures (if any) proposed to address, eliminate or reduce the gap.
Companies are obliged to publish the report on their website or where they do not have a website, in physical form. These reports must remain available to view for three years from the date of publication with the relevant data above.
A number of companies have been preparing annual GPG reports in anticipation of the new regulations. If you have not had a chance to do so we would suggest you work with the relevant departments (Finance, HR, Etc) to prepare and analyse the data required for publication.
Complaints by employees for alleged non-compliance can be made to the WRC. IHREC may apply to the Circuit or High Court to secure an order for reporting compliance. Some companies have already introduced new procedures and technology to help them with their reporting requirements.
2. Sick Leave Act 2022
The new Statutory Sick Pay Scheme aims to bring Ireland in line with other European countries that have mandatory paid sick leave for workers in place. This Act has been published, though a commencement date has yet to be announced.
The new legislation gives employees the right to a minimum period of paid sick leave if they become sick or sustain an injury that makes them unfit for work. The Act states that the entitlement to statutory sick pay will be 3 days in a year and this entitlement may vary depending on certain circumstances. However, the Minister will not reduce the number of statutory sick leave days in a year to less than 3 and will not increase by more than 3 the number of statutory sick leave days in a year.
It is expected the statutory sick pay entitlement will increase over time to:
2024 – Entitled to 5 days of sick pay
2025 – Entitled to 7 days of sick pay
2026 – Entitled to 10 days of sick pay
The Act states that the Minister may make regulations in relation to statutory sick leave payment and will specify the percentage rate of an employees pay that must be paid to the employee up to a maximum daily amount. It is expected that this rate will be 70% of the employees' normal pay with a daily cap of €110.
Statutory sick leave days may be consecutive or non-consecutive days.
The employee must have 13 weeks of service before they can receive sick pay. They will also be required to provide a medical certificate to the employer (this will be a significant change for most employees who are currently not required to provide a sick certificate until after the 3rd day of absence)
As an employer, you will be required to keep proper records for each employee. The records must be maintained for four years and include information in relation to each employee who availed of sick leave.
The following information must be included in the records:
The employee's period of employment.
The dates of statutory sick leave in respect of each employee.
The rate of statutory sick leave payment in relation to each employee.
An employer who fails to maintain accurate records may be convicted and subject to a fine of up to €2,500.
There will be an exemption for businesses in severe financial difficulty. Employees can refer their complaints to the WRC with awards of up to 4 weeks of pay.
3. Parent's Leave
The Parent's Leave and Benefit Act 2019 came into force on 1 November 2019. This Act introduced a new statutory entitlement for parents called 'Parents Leave'. The Act was later amended by the Family Leave and Miscellaneous Provisions Act 2021 which came into force on 27 March 2021.
The purpose of Parents Leave is to enable a parent to provide, or assist in the provision of, care to the child during the first year.
Parent's Leave can be availed of by parents in employment or self-employed.
From 1st July 2022 Parent's Leave increased from 5 weeks to 7 weeks for children born or adopted after 1st July 2022.
The additional two weeks of Parent's Leave applies to children who are under the age of 2 in July 2022 or adoptive children who have been placed with their parents for less than two years in July 2022.
Parent's Leave can be taken as a block of seven consecutive weeks or seven separate weeks of leave within the first two years of the child's life.
There is no requirement on the employer to pay the employee when taking this leave. The Department of Employment Affairs and Social Protection is responsible for making the benefit payment if the employee has the relevant social insurance (PRSI) contributions.
Employers should have a clear up to date policy on these leave changes and other paid family-friendly leave entitlements.
4. The Protected Disclosures (Amendment) Bill 2022
The Protected Disclosures (Amendment) Bill 2022 was published in February 2022. The purpose of this Bill is to adapt the current legislation (The Protected Disclosures Act) which has been in place since 2014. The EU Whistleblowing Directive is one of the most significant pieces of legislation adopted by the EU. This directive will strengthen the current Protected Disclosure Act.
What are the key upcoming changes for employers to be aware of?
The Bill broadens the definition of "Worker".
The bill will make it mandatory for all employers, including public bodies, with 50 or more employees to establish and maintain internal channels and procedures for the making of protected disclosures by their employees to make a protected disclosure.
The Bill will expand the definition of "relevant wrongdoing" to include all matters falling within the scope of the Directive, including areas such as public health, consumer protection, and product safety. It will also reverse the burden of proof in alleged penalisation claims.
All employers covered by the legislation must appoint a designated person who will receive and handle the complaints. It sets out very clear steps that must be taken within clear timelines in respect of following up on all reports that are made. It will require the recipients of disclosures to follow a specific process and acknowledge all reports, follow up on, and provide feedback to reporting persons.
This Bill when enacted will change the definition of "penalisation" to include updated list of actions.
The Bill as proposed includes significant criminal sanctions/penalties in certain cases for the failure of companies to comply with its provisions.
The Bill proposes timeframes for employers once enacted. They include acknowledgment of a report within 7 days and follow-up with a report from an impartial person within 3 months. Feedback on actions taken must also be communicated to the worker within three to six months.
The Bill proposes that interpersonal grievances are explicitly excluded as relevant wrongdoings. They should be dealt with using alternative internal procedures. This should be expressly stated in the employer's Protected Disclosures Policy.
The Bill published in February 2022 took on board many of the recommendations from the pre-legislative scrutiny report. The Protected Disclosures (Amendment) Bill 2022 reached the Committee Stage of the Seanad on 31st May 2022. It is expected to be enacted in late 2022.
5. Work-Life Balance and Miscellaneous Provisions Bill 2022 (Sick Child Leave and Domestic Violence Leave)
The Work-Life Balance and Miscellaneous Provisions Bill 2022 will transpose elements of EU Directive 2019/1158 of the European Parliament and of the Council of 20 June 2019 on work-life balance. It aims to ensure a better work-life balance for parents and carers and a more equal sharing of parental leave between men and women. This Bill was brought to the cabinet in April 2022 by Children's Minister Roderic O'Gorman and approved. There is a proposed deadline of the 2nd of August for the transposition of this Bill.
The key proposals under the general scheme are
Right to request flexible working for employees up to the age of 12 or 16 if they have a disability or long-term illness and employees with caring responsibilities for a certain period of time for the purposes of caring.
The introduction of five days' unpaid leave, per year, per employee, where, for serious medical reasons, the employee is required to provide personal care or support to family members or loved ones such as a child, spouse, cohabitant, parent and sibling.
Extending the period of time that employees can take off from work following the birth of a child from 26 weeks to 104 weeks or a reduction of hours for the purposes of breastfeeding.
Extending maternity leave rights to transgender men.
The Joint Committee on Children, Equality, Disability, Integration, and Youth makes a number of recommendations to enhance leave and flexible work policies including:
10 days of domestic violence leave.
A statutory right to reasonable access to flexible working for all.
The Bill should recognise and allow for applications for a wide variety of work arrangements, including, but not limited to, remote working and compressed hours.
A payment or allowance should be provided for leave for medical care purposes in all cases.
Lone parents should be entitled to double the amount of leave for medical care purposes, to account for the absent parent, i.e., 10 days.
An additional form of paid leave for parents called 'sick child leave' should be introduced.
As mentioned, this Bill is with the Joint Committee on Children, Equality, Disability, Integration, and Youth and has not been enacted into legislation at this time.
6. Right to Request Remote Working Bill 2021
The Right to Request Remote Working Bill 2021 is part of the government's vision to make remote working a permanent feature of Ireland's workforce in a way that can benefit all. This Bill sets out a legal framework around which requesting, approving, or refusing a request for remote work can be based. This Bill is currently at the early stages but once enacted it will give employees a legal right to request remote working.
The Key features of this Bill include:
Employees will have a right to request remote working.
It will apply to all workplaces.
All employers must have a written statement setting out a policy on remote working and how requests are managed.
Employers must set a timeframe within which a decision will be made (no longer than 12 weeks).
Specific conditions which will apply to remote working.
Employees must have 26 weeks of service before they can make this request.
Recommend employers bring this right to the attention of employees on commencement of employment and annually thereafter.
The reasonable grounds to refuse a request for remote working are:
The nature of the work not allowing for it to be done remotely.
Cannot reorganise work among existing staff.
Potential negative impact on quality or performance.
Planned structural changes.
Burden of additional costs.
Concerns about business confidentiality or intellectual property.
Concerns about the suitability of the proposed workspace on health and safety grounds or data protection grounds.
Concerns about the internet connectivity of the proposed remote working location.
Excessive distance between the proposed remote location and on-site location.
If the proposed remote working arrangement conflicts with the provisions of a collective agreement.
Ongoing or recently concluded formal disciplinary processes.
Employee Request – Must give Notice in Writing
Proposed working location (can be shared hub, at home, etc).
Proposed start date.
Proposed number and timing of working days to be worked remotely.
Any previous requests in the previous 12 months (they must bring to the employer's attention).
Self-assessment of suitability of the proposed work location of the employee (Wi-Fi, ergonomic suitability, data protection, confidentiality, etc).
Employer Response
Request further details.
Meet and discuss with the employee.
Must return a decision within 12 weeks.
Where a request is refused by the employer the employee will have to wait 12 months to submit another request unless the employee moves to a new role.
Employer can agree – modify – decline decision.
Exact details should be put in writing.
Many companies are trying to get ahead with this legislation in particular larger organisations. This allows employers to create a framework to manage these requests for remote work more effectively.
WRC Complaints
Employees can complain to the WRC where the employer has:
Has failed to return a decision in response to a remote working request.
Has failed to provide grounds for refusal.
Has deemed that a request has been withdrawn by the employee when it has not.
The WRC can direct the employer to remedy the fault and can award up to 4 weeks remuneration to the employee.
As an employer, you should consider the following legal considerations around your new remote working procedures and policy.
We would recommend that you update the following
Terms and Conditions of Employment
Employee Handbook
Provide Training to staff and management around remote working and mental health
Identify Roles that might be suitable for remote working
Create a clear policy on remote working that should be communicated to all employees
Make sure your policy and procedures are in line with
Health and Safety – Insurance (Employer Liability and Employee house insurance), Statement on Employee Responsibilities, Ergonomics Assessments, Safety Statements, Mental Health, etc
Data/Protection- Cybersecurity (need to be addressed in any policy), etc
Organisation of Working Time Act – The onus is on employers to ensure employees get their rest periods as per OWTA. Each employer should look at appropriate ways to monitor rest breaks for employees working remotely.
7. Payment of Wages (Amendment) (Tips and Gratuities) Act 2022
The purpose of this Act is to enhance the rights of employees by enacting legislation that will require employers to display a notice detailing how tips, gratuities, and service charges are distributed. The Act will provide customers with clear information on where tips and service charges go. It will also prohibit the use of tips to 'make up' contractual rates of pay. This Act has been signed into law however new regulations are yet to be published.
Purpose of the Act:
To provide further protection for employees in relation to the payment of wages.
To provide for the treatment of certain voluntary payments made to, or left for, employees and contract workers.
To provide for obligations on employers relating to the fair distribution of certain tips and gratuities.
The Payment of Wages (Amendment) (Tips and Gratuities) Act requires employers to:
Ensure all electronic tips will be distributed fairly and in a transparent way. Oblige employers to display prominently their policy on the distribution of both cash and card tips and service charges. The customer will be better informed about how tips are treated.
Oblige employers to distribute fairly and transparently all tips that are received in electronic form i.e., through cards or smartphones
Place electronic tips and gratuities outside the scope of a person's contractual wages/pay.
The electronic record generated by this payment method will support and facilitate inspections by the Workplace Relations Commission (WRC) in the event of a complaint being made.
This Act does not cover the regulation of Cash Tips. However, employers will be required to include how it distributes their cash tips in their Contract Worker Tips and Gratuities Notice.
Employers will be required to display a 'Contract Workers Tips and Gratuities Notice' stating how tips, gratuities and service charges are distributed. This notice will cover card, cash tips, gratuities, and service charge distribution.
Details required on the Notice Include:
Whether or not tips or gratuities are distributed to and amongst employees.
Where tips or gratuities are so distributed to and amongst employees, the manner in which they are distributed, and the amounts so distributed.
Whether mandatory charges or any portion of them, are distributed to and amongst employees, and if so, the manner in which they are distributed and the amounts so distributed.
Employers must be explicit about any additional charge and where it goes, once this new legislation commences.
Employment Law Roundup Summary
It is clear there has been a significant number of legislative changes to date in 2022 and there are still more to come down the tracks for employers. A number of these legislative changes are at Bill stage. They will evolve and change as each Bill is enacted. In this case, employers will need to prepare, adapt and change their policies and procedures to meet legislative requirements.
Get in touch with Action HR Services if you have any questions on any of the new legislative changes for 2022. Our HR Specialists are happy to support you to ensure your business complies with legislative requirements.
DISCLAIMER:
The information in this article is provided as part of Action HR Services Blog. Specific queries should be directed to a member of the Action HR Services Team and it is recommended that professional advice is obtained before relying on information supplied anywhere within this article. This article is correct at 17/08/2022.
Core Services
Employment Law Compliance
HR Outsourcing
Workplace Investigations