Whistleblowing
At Action HR Services we endeavour to keep you up to date on all employment law changes. One of the most important and powerful employment law changes for 2022 will be the enacted The Protected Disclosures (Amendment) Bill 2022.
The current Protected Disclosures Act 2014 Act protects workers in the public, private and not-for-profit sectors from retaliation if they speak up about wrongdoing in the workplace. Workers can report wrongdoing internally to their employer or, in the absence of a specific Whistleblowing/Protected Disclosures Policy, externally to a third party, such as a prescribed person. Workers who make protected disclosures (sometimes referred to as "whistle-blowers") are protected by law. They should not be treated unfairly or lose their job because they have made a protected disclosure.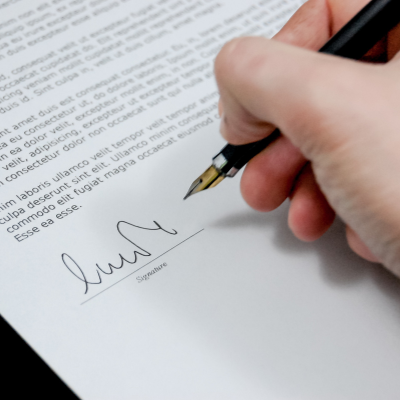 Upcoming Changes:
Minster McGrath (Minister for Public Expenditure and Reform) is currently working with his Department to bring The Protected Disclosures (Amendment) Bill through the Oireachtas to transpose into Irish Law the EU Whistleblowing Directive. In doing so, they will take the opportunity to adapt the current legislation (The Protected Disclosures Act) which has been in place since 2014. The EU Whistleblowing Directive is one of the most significant pieces of legislation adopted by the EU. This directive will strengthen the current Protected Disclosure Act.
Stages of the Bill
The Bill was published in February 2022, and it took on board many of the recommendations from the pre-legislative scrutiny report. At this point in time, the bill is due to be signed by the President. This bill when formally enacted will substantially change the current Protected Disclosure Act 2014.
What are the key upcoming changes for employers to be aware of?
We recommend that employers become familiar with upcoming changes before they are signed into law. The Protected Disclosures (Amendment) Bill 2022, when enacted in its current form, will require the following key changes for employers to ensure compliance with EU Law.
The Bill broadens the definition of "Worker". What is a worker:
A worker who makes an anonymous disclosure in the manner specified by this Act but is subsequently identified and suffers penalisation shall qualify for the protections set out in Act. The original Protected Disclosures Act 2014 defined workers as:
Employees
Consultants
Agency Workers
The Protected Disclosures (Amendment) Bill expands the group of people protected by this legislation to cover
Shareholders
Board Members (members of the administrative, management or supervisory body of an undertaking, including non-executive members)
Volunteers or Unpaid Trainees
Job Applicants or Prospective Employees involved in the recruitment process
The bill when enacted will make it mandatory for all employers, including public bodies, with 50 or more employees to establish and maintain internal channels and procedures for the making of protected disclosures by their employees. Those channels and procedures will be subject to WRC inspections.
The bill when enacted will expand the definition of "relevant wrongdoing" to include all matters falling within the scope of the Directive, including areas such as public health, consumer protection, and product safety. It will also reverse the burden of proof in alleged penalization claims.
All employers covered by the legislation will be required to appoint a designated person who will receive and handle the complaints. It sets out very clear steps that must be taken within clear timelines in respect of following up on all reports that are made. It will require the recipients of disclosures to follow a specific process and acknowledge all reports, follow up on, and provide feedback to reporting persons.
Definition of "Penalisation" is defined in the 2014 Act as including Actions such as:
Suspension, lay-off or dismissal
Demotion or loss of opportunity for promotion
Transfer of duties, change of location of place of work, reduction in wages or changes in working hours
The imposition or administering of any discipline reprimand or other penalty
Unfair treatment
Coercion, intimidation, or harassment
Discrimination, disadvantage, or unfair treatment
Injury, damage, or loss
Threat of reprisal
This bill when enacted will change the definition of "penalisation" to include the insertion of the following actions:
Withholding of training
A negative performance assessment or employment reference
Failure to convert a temporary employment contract into a permanent one, where the worker had legitimate expectations that he or she would be offered permanent employment
Failure to renew or early termination of a temporary employment contract
Harm, including to the person's reputation, particularly in social media, or financial loss, including loss of business and loss of income
Blacklisting on the basis of a sector or industry-wide informal or formal agreement, which may entail that the person will not, in the future, find employment in the sector or industry
Early termination or cancellation of a contract for goods and services
Cancellation of a licence or permit
Psychiatric or medical referrals
The onus will be on the employer, once the bill is enacted, to prove that the act or omission was based on justified grounds.
The Bill as proposed includes significant criminal sanctions/penalties in certain cases for the failure of companies to comply with its provisions.
How can your company prepare for upcoming changes?
We would encourage employers impacted by the Protected Disclosure (Amendment) Bill to ask the following questions about your company to help prepare for changes:
Is there a designated, impartial person (or persons) responsible for their operation?
Are the channels sufficiently secure?
Are there published procedures for whistleblowing?
Are these procedures easily accessible and understood by all workers?
Do they provide for acknowledgment, follow up and feedback within the timelines of the new Bill?
How best can I communicate the new changes to all staff?
Are your employees/workers aware of and understand the distinction between a protected disclosure and a grievance? Does your company policy make this distinction clear?
We would recommend employers have a culture of openness, transparency, and accountability to support an environment where employees feel safe to speak up without the fear of penalisation.
Get a head start on upcoming policy changes with Action HR Services. We will provide you with expert advice and practical guidance. We will work with you to ensure transparency and legal compliance within your current structures. We, at Action HR Services, can assist you with questions such as:
In what way will your current policy have to change
Who is covered by the legislation?
Advice on the appointment of a designated person who will receive the complaint
How to protect the worker and provide a fair hearing
Call us today to create steps to adapt your current procedures to meet upcoming obligations.
DISCLAIMER:
The information in this article is provided as part of Action HR Services Blog. Specific queries should be directed to a member of the Action HR Services Team and it is recommended that professional advice is obtained before relying on information supplied anywhere within this article. This article is correct at 29/07/2022.
Core Services
Employment Law Compliance
HR Outsourcing
Workplace Investigations