Government Announces Plans for Minimum Wage to be Replaced by New "Living Wage"
Proposals based on Low Pay Commission recommendations to phase in a new "living wage" over a 4-year period were announced by Government on Tuesday of this week. This new "living wage" would replace the current minimum wage of €10.50 per hour. The living wage is currently set at €12.17 per hour. Tánaiste and Minister for Enterprise, Trade and Employment Leo Varadkar stated that the introduction of the new living wage could start from January 2023. It will increase each year until 2026 when the Government plans for it to be fully phased in.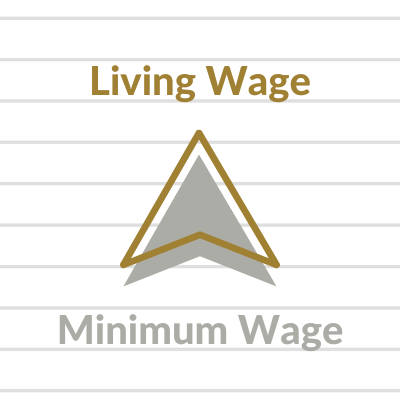 The national minimum wage is the minimum hourly rate of pay that can legally be paid to workers whereas the living wage is the minimum hourly rate of pay workers require to sustain an agreed socially acceptable standard of living.
It is proposed the new living wage would be set at 60% of the median wage in any given year. Until the living wage is fully phased in the national minimum wage will remain in place but will increase each year closing the gap between it and the new living wage.
Based on indicative figures from The Department of Enterprise, Trade and Employment the living wage would change over the coming four years based on current projections; 2022 – €12.17 per hour, 2023 €12.54 per hour, 2024 – €12.92 per hour, 2025 – €13.30 per hour, and 2026 – €13.70 per hour. However, this would depend on the median wage in any given year and what the Low Pay Commission decides to recommend as the national minimum wage.
It is expected from 2026 there will no longer be a minimum wage as the living wage will be mandatory for employers. However, the timing of the introduction of the living wage will depend on the economic circumstances at the time and the government has therefore give the Low Pay Commission discretion in this regard.
DISCLAIMER:
The information in this article is provided as part of Action HR Services Blog. Specific queries should be directed to a member of the Action HR Services Team and it is recommended that professional advice is obtained before relying on information supplied anywhere within this article. This article is correct at 17/06/2022.
Core Services
Employment Law Compliance
HR Outsourcing
Workplace Investigations