Outsourcing HR
"Do what you do best and outsource the rest"

– Peter Drucker
The pandemic has brought many challenges to in-house HR teams and management/owners across a number of industries in recent years. Companies have worked hard to overcome challenges such as Covid 19, economic uncertainty, remote working compliance, etc. In some cases, HR have not had the time in their working week to look at initiatives that could add value to the organisation. Current HR strategies can be found to be more reactive than proactive. Companies may be focused on day-to-day HR activities and may not have time to focus on functions that help them thrive such as enhancing employee experience, championing diversity, contributing to strategic diversity of organisation, creating initiatives that will retain and attract new talent while leading change for future success.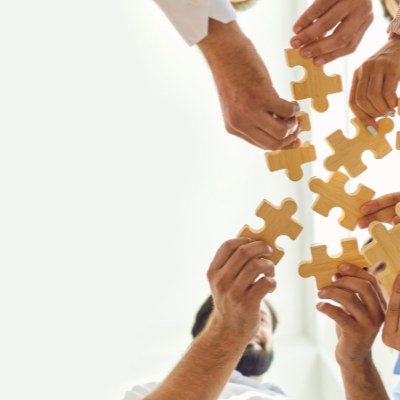 Are you a small to medium size organisation? Do you want to save time, improve efficiency, reduce costs and add value to your business? If so, you should outsource your HR to Action HR Services.
Ireland is lagging behind countries such as UK, US, Canada, and many others who have outsourced substantial components of "back office" services and functions, in particular in government sectors. According to Deloitte's Global Outsourcing Survey, three-quarters of respondents stated that their HR Outsourcing provider met or exceeded their expectations in relation to cost. In addition, companies are outsourcing HR as a strategic option to focus on core business functions.
Benefits to Outsourcing
What are the benefits of outsourcing HR you may ask? According to CIPD, these benefits include:
Reduced costs
Increased efficiency
Access to HR expertise
Improved flexibility and speed of response to HR problems
Reduced risk, as it is possible to scale up and down more efficiently
Capacity for HR to operate more strategically
Why Outsource to Action HR Services:
Action HR Services will give you access to HR specialist expertise and credible HR experience giving you time to focus on the critical business needs for growth.
The advantages of using our service include:
Skills and Knowledge
Specialist HR Professionals with excellent knowledge and significant experience across a range of industries.
Saving on Time
The cost of managing a troublesome employee can be costly. Use our expertise to manage these challenging situations more effectively.
Increased Legislative Compliance
Do you struggle to keep your policies up to date with legislation changes? We, at Action HR Services, will do this for you and ensure you are legally compliant.
Efficiency
Your team can focus on what you do best and core business initiatives rather than HR challenges.
Reduced Cost
People management is now a significant cost for SMEs. Your business can save high payroll costs for internal HR teams that may be inexperienced. Our HR Specialists at Action HR Services will provide you with the knowledge and experience to support your business requirements
Investing in outsourcing HR will have better results than the cost of the same investment internally.
Our highly qualified team of specialists will ensure your company is up to date on legislative changes, HR best practices, recruitment support, day-to-day support for people management requirements as well as a long list of training and development programmes to support the growth and development of your team.
HR Outsourcing Services
HR Outsourcing Services include:
Reinvent your HR function by outsourcing it in part or as a whole to suit your future business needs. Do what you do best and allow us to do the rest.
Contact us today on info@actionhrservices.com to book a call with one of our HR Consultants.
Core Services
Employment Law Compliance
HR Outsourcing
Workplace Investigations